Mold Testing
Searingtown, NY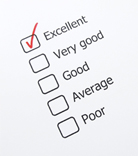 Mold can cause serious damage to your property in Searingtown.
Mold testing can save you money! Due to the growing concerns of mold in the home and the affects on health, mold testing is becoming a more common practice. We can help you identify problem areas in your home or work place or put your mind at ease if normal levels of mold are found.
According to the EPA, mold has the potential to cause health problems and can even make a home uninhabitable. However, everyone is affected differently when in contact with mold. Some mold can produce allergens, irritants, and in some cases potentially toxic chemical substances known as mycotoxins. People who are sensitive to and exposed to mycotoxins can become ill.

When we arrive at your property in Searingtown you can have confidence that the project will be handled with care and managed by certified professionals with decades of experience. Our track record shows that we have dedicated ourselves to excellent customer service and we treat our customers and their properties as if they are our own.We can supply real customer recommendations upon request. We work with industrial hygienists and indoor air quality environmentalists to ensure the job is done right the first time. With the proper mold testing and protocols every job can be a success.
Scope of work

Our scope of work has included hospitals, banks, commercial hi-rise, industrial facilities, power plants, casinos, hotels, single family homes.

Read more

Excellent Results

We are dedicated to meeting your recovery needs and will bring the highest standards of professionalism to that task.

Read more

Expert Team

Our quick response time and certified and trained technicians will help to protect and save and salvage your belongings from further damage

Read more